Library news and events
Fremantle Library's summer reading competition

You could win one of two Kobo Aura Edition 2 e-readers, or a book voucher from New Edition to the value of $50. The competition runs from 1 February to 28 February 2018 inclusive, after which winners will be drawn at random.
Find out what we recommend for you in our Summer Reading Guide – pick up a copy or read now.
How to enter:

The 2018 City of Fremantle T.A.G. Hungerford Award is proudly sponsored by the City of Fremantle, Fremantle Library, The West Australian and Fremantle Press.
The prize is biennial and is awarded to an unpublished manuscript by an unpublished Western Australian author for a work of adult fiction, narrative non-fiction or young adult fiction. The winner receives a cash prize of $12,000 and a publishing contract with Fremantle Press.
ENTRIES: Open on Friday 2 February 2018 and close at midnight WST on Friday 16 March 2018.
ANNOUNCEMENT: Shortlisted authors will be notified by phone or email. The winner will be announced at a special event at Fremantle Arts Centre in November 2018.
SUBMISSIONS: All submissions are to be made electronically. Before commencing your submission please carefully read the terms and conditions. Also make sure you have a pseudonym, a 100-word biography, a provisional title for your work and that you know the word count of your manuscript.
ENTRY FEE: You will require a credit card or PayPal account for payment of the entry fee. Entry costs A$30. This is a non-refundable fee that covers the cost of administrative tasks associated with judging.
MORE INFORMATION: If you require assistance with your electronic submission, or for any other inquiries, please contact Fremantle Library on (08) 9432 9766 after Friday 2 February 2018.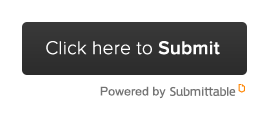 2018 City of Fremantle T.A.G Hungerford Award Terms and Conditions
2018 City of Fremantle T.A.G Hungerford Award FAQ's
Find creative courses throughout Fremantle, brush up on computer skills and more in the latest Curious program.
View the program or download. Print copies also in limited stock at the Library.
Polishing a Manuscript for Publication
With T.A.G. Hungerford Award submissions opening soon, this is perfect opportunity to harness your editing skills with none other than Deb Fitzpatrick who has been regularly publishing novels for adults, young adults and children with Fremantle Press since 2010. Learn the tricks of the trade and get your novel ready for submission. The T.A.G. Hungerford award is provided by the City of Fremantle in partnership with Fremantle Press.
Wednesday 7 February
6.30 to 8.00 pm
Fremantle Library
Cost $25
New printing service
You can send print jobs to the device using the
PrinterOn website
or
app
, then pick up and pay them at the library.
Colour printing is also now available - $1 for A4 single sided, $2 for A3 single sided.
Library move December 2017
The library has moved to temporary premises at Fremantle Oval as of Monday 18 December. For more details see http://www.fremantle.wa.gov.au/librarymove
Online kids activities
Clients who have previously enjoyed TumbleBooks and Literacy Planet, please note that the SLWA subscriptions for these will be ending this year. TumbleBooks will be available until 31 October and Literacy Planet will be available until 30 November.
Free ebooks - download top titles
Here are just a few of the top titles you can borrow for free with your library card.
Don't have a Fremantle Library membership yet? Join online and start today.
Interlibrary loan update
WA public libraries, including Fremantle Library, are working to continue the interlibrary loan system. This includes a 6 month trial of a new interlibrary lending system starting 1 July 2017.
Where possible, we will purchase requested items, and customers will have access to 12 interlibrary loans per year.
To make sure new items are available for customers at their libraries, only items older than 12 months will be available for interlibrary loan. You can join any library throughout the state to borrow a book located at that library, subject to membership conditions. Membership also gives you access to free ebooks. External loans outside of WA public libraries may incur a cost.
The trial will be evaluated at the end of the 6 month period. For more information and feedback please contact Fremantle Library on frelib@fremantle.wa.gov.au or 9432 9766.
Notice of fees and charges
As of Monday 3rd July 2017, the following fees and charges apply.
Log in to new library account
Have you tried out your new account yet? Here's some handy instructions on how to log in, renew your loans and more.